Address
P.O. Box 29
524 West Beale Street
Kingman, AZ 86402
Phone: (928)753-0710
Fax: (928)753-7840
Email: KingmanJustice@mohavecourts.com
Justice of the Peace: Dave Huerta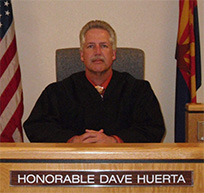 Honorable Judge Dave Huerta was appointed as the Kingman Justice of the Peace in April 2013. Prior to his appointment, he worked for the Arizona Department of Public Safety for 25 years, eventually retiring in 2011.
Judge Huerta believes his 25 years experience working with and for the people of Mohave County and within the judicial system serves him well in current position. He and his wife have been long time residents of Kingman and Mohave County, raising their family here. Throughout the years, he has been involved in several youth programs including coaching youth sports. Judge Huerta believes in the importance of informing the public of the judiciary and conducts numerous speaking engagements throughout the community. 
Justice of the Peace: Virlynn Tinnell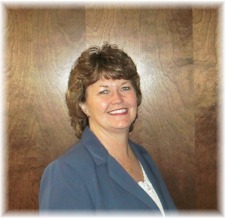 Honorable Judge Virlynn Tinnell served as the Clerk of the Superior Court from 1999 until her retirement in April 2021 when she was appointed as the Cerbat Justice of the Peace by the Mohave County Board of Supervisors. During her tenure as Clerk, Judge Tinnell actively participated on several Statewide committees and served as a director with the National Association for Court Management.     
In 2020 Judge Tinnell received the Administration of Justice Award from the Arizona Supreme Court. 
Trial Call Schedule
Monday
9:00
Evictions

10:00

Civil Hearings
1:30
Custodies, IA's & Arraignments / Judgment & Sentencing, Walk-Ins
2:30
Misdemeanor Court Trials
Tuesday

10:00

Traffic IA's DUI's/ Criminal Traffic, OSC's
1:00
Pretrial's ( For Defendant's with Attorneys)
1:30
Custodies, IA's & OSC's
2:00
Pretrial's ( For Defendant's with Attorneys)
Wednesday

9:00

DPS Traffic Trials & MCSO Traffic Trials
10:00
Misdemeanor IA's & OSC's
1:30
Custodies, IA's Arraignments Judgment & Sentencing
1:30
Walk-ins as time permits
2:30
Misdemeanor Court Trials
Thursday

8:30

Jury Trials / Court Trials
9:00
Evictions
10:00
Civil Hearings
1:30
Custodies, IA's & Arraignments
1:30
Walk-ins as time permits
2:30
Civil Hearings
Friday

9:00-

Felony IA's, Summons
10:00
Change of Pleas, Misdemeanor, Traffic, DUI
1:30
Custodies, IA's & Arraignments Judgment & Sentencing
1:30
Change of Pleas, Felony Filings, Preliminary Hearings
Kingman Justice Court Links
No Insurance Violation Information
Credit Card Authorization for Payment of Fines Form